Today we have fantastic news for you. The first batch of screenshots is online.
So this was  the category of the "Food Production Buildings". This are the 7 buildings that are keeping your people alive.
Here is the short overview of the category: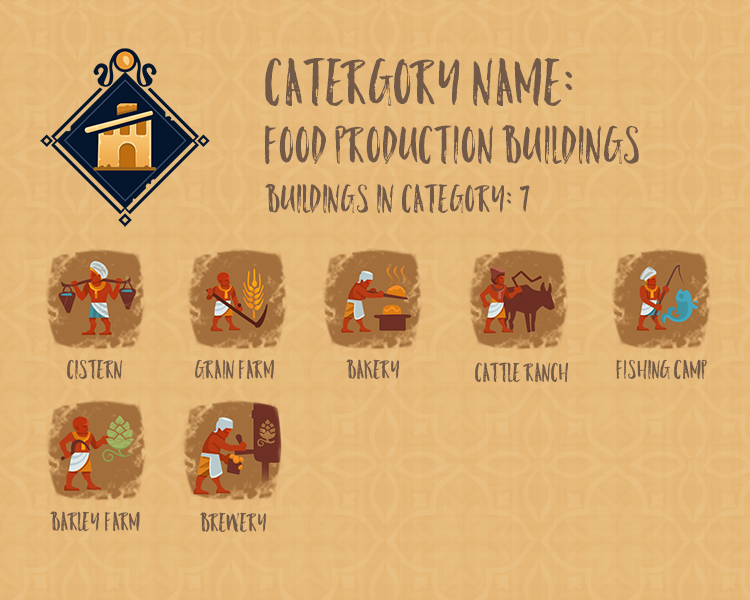 and here are the 3d models of the buildings (keep in mind that this is pre alpha footage so they can change and/or be replaced):


Food Production Buildings
The 2 buildings of today were needed for so many happy hours.
Barley Farm:
| | |
| --- | --- |
| | This farm produces an essential good for the production of beer, barley. |
Brewery:
The romans called it "in vino veritas" (in wine, truth), for the egyptians this was probably true for beer.
Which is produced from water and barley in the brewery.
Our next buildings are 2 buildings that are producing food with more proteins.
Cattle Ranch:
| | |
| --- | --- |
| | Strong men are in need of a more protein rich food source then bread. For this purpose you can produce meat from water and grain. |
Fishing Camp:
| | |
| --- | --- |
| | A more cheaper way of producing a higher quality of food then bread is by catching fishes from the river. |